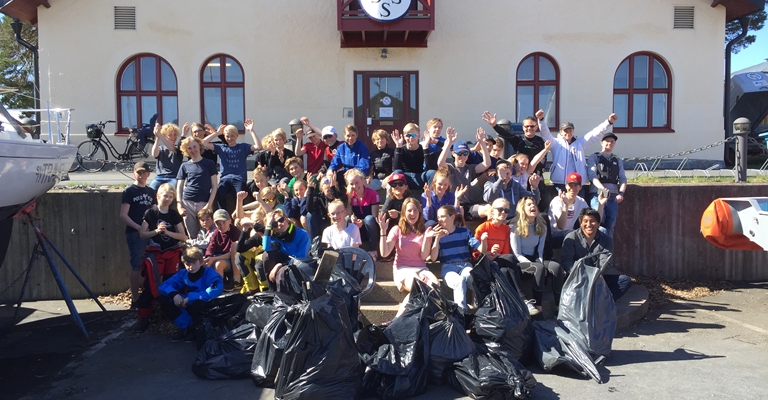 Less plastic in the ocean
Last Saturday, the training groups in KSSS was a part of the Nordic Coastal Rescue Day by cleaning the harbour area from plastic and rubbish that otherwise easily would have ended up in the water.
On May 5, the Nordic Coastal Rescue Day was organised by "Håll Sverige Rent". The goal was to gather people across the Nordic region in a joint action to save the ocean and pay attention to the problem of marine littering.

At KSSS in Saltsjöbaden a bunch of sailors, coaches and parents gathered to clear the harbor and beach edges from rubbish and plastic during Saturday morning.

"The ocean is our arena and we have to take care of it. This was a good way to start building awareness around the problem, says Anders Bengtsson, who is responsible for KSSS Training.

"It was a perfect day and everyone took the mission seriously and collected a lot of rubbish that otherwise might have blown in the water. It was great to see, Anders concludes.