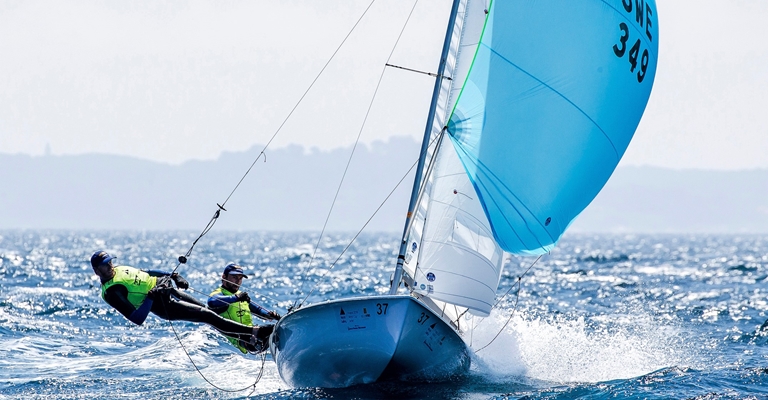 Victory for Anton and Fredrik in Hyeres
Even if one day of the Sailing World Cup remains in the 470-class in French Hyeres, the Swedish crew with Anton Dahlberg and Fredrik Bergström will win their first Sailing World Cup.
-We are really proud of our performance. We know we are strong and we have a really good self-confidence. Day after day we go out and deliver at a really high level, says Anton.
During the week in Hyeres, the sailors has been offered both light winds and some windy ones. But it has not matter to Anton and Fredrik. They master everything as they also showed when they won the silver in the World Championship in the summer of 2017.
Also worth mentioning, Anton and Fredrik this time won against both the silver and the bronze medalists from the Olympic Games in Rio (the gold medalists have stopped sailing).
Foto: Jesus Renedo