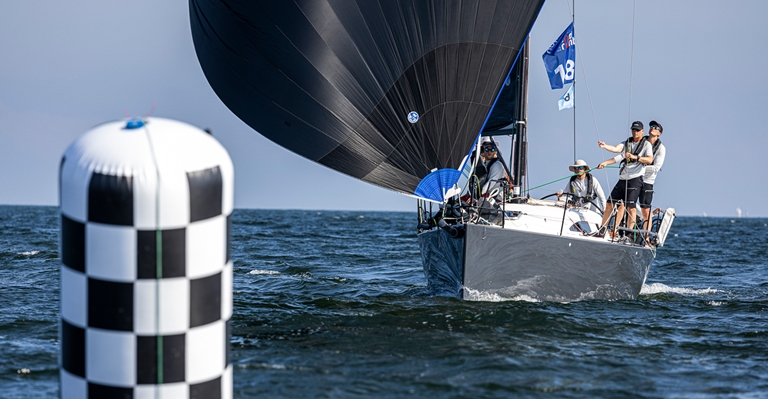 RESULTS
The worlds largest annual offshore race Gotland Runt starts from Stockholm on the 3rd of July 2022. Approximately 200 boats will sail from the start in the centre of Stockholm out through the Archipelago to round the island of Gotland and finish in the classic KSSS sailing port of Sandhamn. The course s app. 350 nM, the record is 27 hours 4 minutes and 9 seconds but for the majority it takes almost 3 days and nights.
Gotland Runt is both a Swedish sailing classic for friends and for pleasure as well as a challenge for the very best professional teams from Northern Europe. The first race around Gotland started in 1937, now more that 80 year later the race Gotland Runt is a classic race.
Between 250 and 300 boats with crew start in the middle of the beautiful city of Stockholm. They start in smaller groups every ten minutes from 11:00 on Sunday until app. 14:00. Prestart the boats are waiting in gates just behind the starting line waiting for their turn.
The smallest and slowest boats start first and the biggest and fastest last. At Sandhamn the boats leave the Archipelago and sails out on the Baltic for the classic race Gotland Runt, a total length of app. 350 nM which takes 2 – 3 days and nights to sail. All perticipants sail the same course except the beautiful old classic wooden boats that sail directly to Visby and back to Sandhamn. The Classic course is 247 nM.
The finish is at Sandhamn with aftersail on the KSSS sunny bridge followed by prizegiving and Regattadinner.
---
---
READ MORE